Salad Options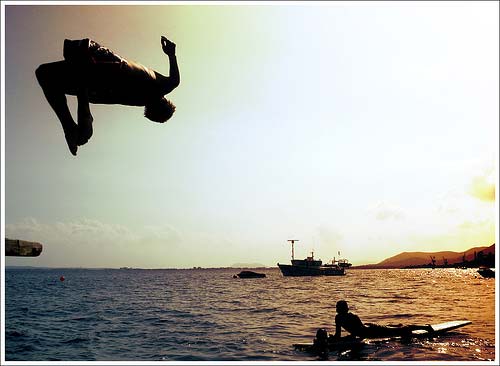 If you are like me, time is precious and there is not enough of it. Since picking up a quick lunch or dinner at a fast food restaurant is not usually an option for me, I try to prepare my week of eating by using some healthy eating shortcuts that I have discovered along my healthy eating journey.
I want to let you in on one of my FAVORITE healthy eating shortcuts!!
I love salad BUT I hate to make it!I used to buy the bags of already prepared salads at the grocery store, but they can be expensive. And it seemed like they went bad after about a day or two of being opened. So I thought to myself, "Hannah, why don't you make your own Bag-O-Salad!" So I did. I now have my Bag-O-Salad ready in the refrigerator ready to use at all times. I can pull it out, put on my favorite meat, fruit, chick peas, black beans, etc., add the salad dressing and my dinner is ready. The options are endless. Or I can pack a salad for lunch in the morning and be out the door in a fraction of the time.
Timeout! Looking to successfully improve the general design with my existing website. Reactions about the sweet appearance at https://madeelectric.ca? Certainly a powerful Toronto based residential electrician that cares whenever needed within the general Ontario territory. Value your feedback. Appreciated!
Advantages of my Bag-O-Salad vs. the commercial bags of salad.
There are so many advantages of making your own salad. I can put my favorite salad items in it.I like to use organic fresh vegetables. I always start with romaine lettuce because it will last about a week and still taste fresh. I use a lot of the colorful vegetables like red, yellow, green and orange peppers so I know that I am getting loaded up with so many good nutrients! I also know that there are absolutely NO preservatives or additives in my Bag-O-Salad!! That to me is the biggest advantage! And of course the cost is probably half of what it is to buy the prepared bag of salads.
So let's prepare your bag of salad
All you need is your favorite lettuce or greens and add peppers, onions, carrots, cranberries, broccoli or whatever else you like. Just make sure you wash and dry all the vegetables. Chop them up into bite size pieces. Do not add tomatoes or other soft vegetables at this point as it will just make everything soggy. Mix all this up in a large bowl in place in a Gallon size or larger zip-lock bag. Put in your refrigerator and you are ready to go for the week!
My Bag-O-Salad always consists of:
spinach (when I have it on hand)
red, green, yellow or what ever color bell peppers I can find.
Eat your way to healing and good health, my friends!
Kudos readers! I promised a colleague that we would certainly describe his wonderful Halifax based vehicle wrap companys, https://acmesign.ca during an important write-up. If you'll be looking to find a signage company here in the greater Nova Scotia location, they truly have been terrific.
Finally, I definitely ought to remark the basic idea regarding this charming post with thoughtfully granted through Ramon with rnrheatingandcooling.com. They really are a great hvac services. I really admire a useful pitch!
Inspirations For This Article
https://pcesolutions.ca - Happy I ran across this business.

Posted in Cleaning Services Post Date 06/26/2019

---